Meet Angelina
Angelina has 1,869 total pictures and 2 videos in the members area.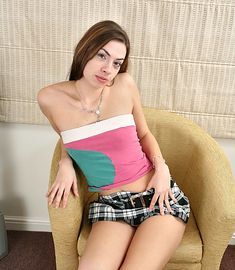 Angelina is a 23 year old hairy pussy cutie from Poland. She has a sleek figure with long slender legs and a nice round ass. Angelina is currently a student who wants to become a professional photographer. She is looking for a man who knows how to dance and shares her love of French cuisine. She says she just wants to settle down with the right guy soon and start a family. A family with this hairy hottie may not be what you're looking for, but with a hot little body and a sweet hairy pussy like hers, I bet you wouldn't mind helping her practice making babies!
Here are a few more free samples
from the 203 pictures in this series...