Meet Gemma
Gemma has many more pictures in the members area.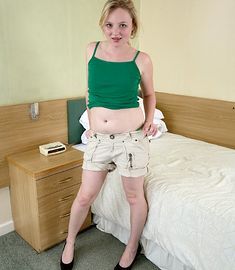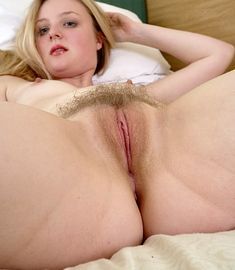 Next up today is Gemma, a 22 year old from England who hopes to become a professional model. With her youthful look, willingness to show off her cute young body, and her hairy pussy, she'll always have a home modeling here at the ATK Hairy collection! For fun, Gemma loves rocking out to Led Zeppelin, biking around the city enjoying the sights, going out with friends for sushi, and her favorite boredom cure is origami. During this shoot, Gemma confessed that she gets really turned on when given a massage and can't help but get wet almost every time. She said one of her sexual fantasies is to have her arch her butt in the air while laying face down and have a man slowly enter her wet pussy and make love to her doggy style while massaging her back with warm oil. Any volunteers? If you'd like to see more, we now have a total of 1866 exclusive hairy pictures of Gemma in the members area!
Here are a few more free samples
from the 228 pictures in this series...